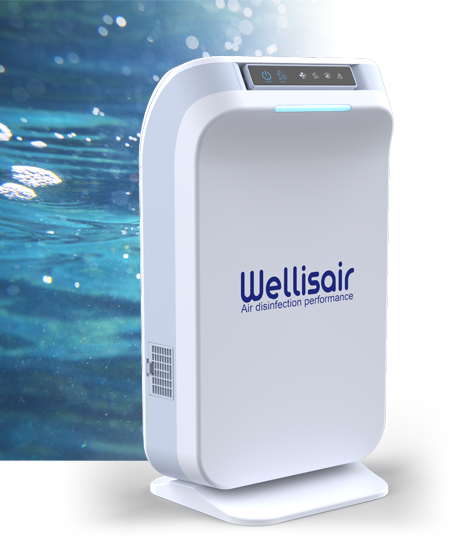 Wellis provide
Powered by the OH radical technology, Wellis products can disinfect not only the air but also the surfaces of objects.
Wellis technology
Wellis has been developing unique air disinfection purifiers from a comprehensive understanding of microbiology and atmospheric chemistry. Wellis' OH radical technology originated from European research for CBR (Chemical/Biological/Radiological) warfare and shows to be highly effective in disinfecting harmful bacteria, viruses, and fungi both on the surfaces and airborne. In addition, it is also proven to be excellent in eliminating VOC (Volatile Organic Compound) as well as fine dust.
Wellis service
Presenting ourselves as a global leader company, we consider our customers as the first priority and channel our efforts on creating the best product and service. With customer satisfaction as our top priority, we will provide the best quality products and services and will grow into a global leader in indoor air solutions through our research and cooperation with the European R&D team.